WE SELL GAMING PCS!
Gaming Laptops
Gaming Computers
Affordable prices
Custom built to your specs.
Wide variety of brands
High-Resolution video cards
WE REPAIR GAMING PCS!
Alienware
Digital Storm
Asus
Lenovo
Maingear
Origin
and more….
Repair Estimate Available
GET IN TOUCH
(240) 493-6828
Custom Gaming Computer Builds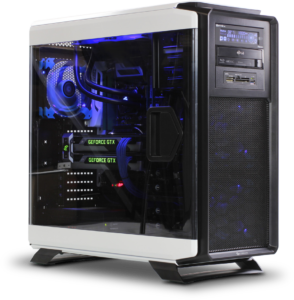 Need a new gaming PC or Gaming Laptop? The Gadget Guys is here! Our gaming computers are custom built to handle the most demanding users. Even better, our gaming PCs are built with extra capacity to grow as your needs, and use grows. You won't have to worry about your gaming computer becoming obsolete the moment you plug it in. Be sure to come to our Fort Washington, MD computer shop and see our selection of gaming computers. Our custom gaming computers feature the following:
High-resolution video cards
Large hard drives
RAM configured for a gaming computer
Powerful graphic cards
High-quality displays
Gaming PC & Gaming Laptop Repairs
Every gamer knows that there is nothing worse than playing a game on a gaming PC, Gaming Laptop or console that is malfunctioning. The Gadget Guys are the right choice for gaming PC, gaming laptop, or gaming console repair and sales in Alexandria VA, Waldorf, National Harbor and Fort Washington, MD. The Gadget Guys can fix your gaming PC or gaming laptop. Our technicians understand the complexity of gaming computers. They also understand how important gaming systems are to you. How do they know this? Because they are gamers too. They treat your gaming computer like the essential part of your life that it is. Bring your computer to our computer shop or call us and we will come to you. We are ready to get the job done.
Gaming PC & Gaming Laptop Repair Service Areas