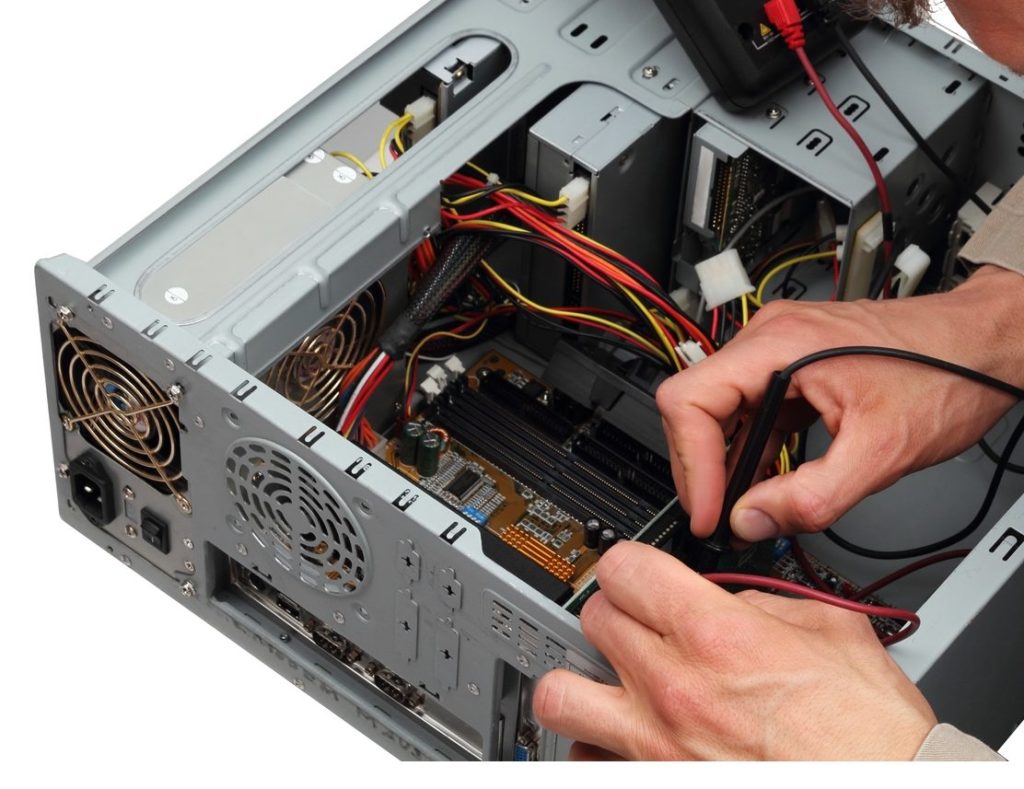 DESKTOP COMPUTER REPAIR
Your Desktop May Be In Need Of Repair If…
Your computer is moving at a very slow pace.
Your PC will not power on.
Nothing shows up on your desktop monitor.
A "BLUESCREEN" of death appears upon starting your PC.
Pop-ups keep appearing with advertisements. (Sometimes prompting you to call for cleaning)
In-Home/Office Service Available
Servicing: Alexandria, Fort Washington, National Harbor, Oxon Hill and Waldorf, MD
Desktop Computer Repair… What To Expect
Due to their stationary nature, your desktop computer tends to be the backbone and workhorse that house all your files (pictures, documents, movies, and applications). So when your desktop PC or Mac computer begins to experience connectivity issues, crashes, freezes or does not power on correctly, Figuring out the cause can be a daunting and lengthy task. Most of us with deadlines, projects and business requirements that require our desktops to function at 100% don't have the time to figure out the solutions to these issues. Let Gadget Guys experienced technicians do the figuring out for you.
We will do a complete diagnostic of your computer quickly.
Restore your computer to complete operational order.
Suggest any upgrades if available.
Let you know how you can prevent the same issues from happening again.
 Desktop Computer Brands that We Repair
HP (Hewlett Packard)
Mac
Acer
Alienware
Emachines
Compaq
Dell
IBM
Lenovo
Sony
and more
Frequently Asked Questions
Why does my computer keep blue screening?

You may have downloaded a piece of software inadvertently that is conflicting with the way Windows is starting up. Also, a windows update may have been downloaded that has caused the blue screen.
Why are they so many Pop Ups on my desktop?

There are 3 main reasons for Pop Ups on your Desktop Computer.
Pop Ups are caused by Adware that has been installed usually with free software.  (games, software bundled to clean your pc…etc)
A service that runs within windows called the "Messenger Service" created for administrator's to contact users. Bad guys exploit this service to display pop-ups.
Web sites that show unwanted ads every time you visit a new web page.
Why does My Computer Hang and Freeze?

Intermittent and Constant Freezing is usually the result of Malware and Adware.
Why can't I see anything on my screen?

If your screen is completely black this could be the result of a bad Video Graphics Card or computer monitor.
Why is my computer Beeping or Powering off Randomly?

You may have a bad memory module or your motherboard may be in need of repair.
I don't have time to troubleshoot and need it Fixed Now?

In cases where time is not on your side and you have important papers, projects that are due. Or you may be even loosing revenue because of an out of commission desktop it may be time to call an Experienced Professional.
Computer Repair Service Areas
Call us to get a free quote now