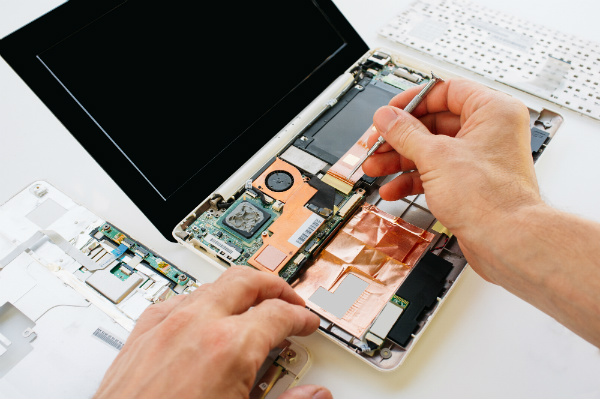 The Best Computer & Laptop Repair Service in Waldorf, MD
After braving the stress of route 301 or route 210 traffic, the last thing residents of Waldorf should have to deal with is computer problems. The Gadget Guys are the best source for computer repair in Waldorf, MD. We will provide the laptop repairs or desktop computer repairs that you need in a timely professional manner at affordable rates. Our computer repair shop is located in Fort Washington, MD off of Rte 210 Indian Head Highway. Many Waldorf residents drop off their computers during their morning or evening commute. We also can send technicians to your home or office to repair your computer onsite.
We will come to you!
Call Today! (240) 493-6828
Computer Repair Services Available in Waldorf, MD
Cellphone / Smartphone Screen Replacement
Server Repair
Xbox Repair
Business Computer Repair and IT Support
Small businesses in Waldorf see The Gadget Guys as the best option to keep their important computer systems running. The Gadget Guys business computer repair and IT services are designed to give business owners the flexibility to choose what services work best for their business.
Our monthly preventive maintenance service plans reduce downtime resulting in increased productivity. If repairs are needed, our field technicians are standing by, ready to report to your office and fix your computers on site.
Available Business Services
Workstation Repair
Server repair
Monthly service plan available
Remote computer repair services
In-Home / Office Onsite Computer Repairs
We understand that sometimes your schedule is too busy to drop off your computer at the computer repair shop or wait a few days for your laptop or PC repairs to be complete. No worries. We are ready to serve. Our computer repair technicians are ready, willing and able to come to your home or office and fix your computer.
Typically we will schedule a technician to report to your home within 2-3 days. We also have rush services available. For those cases, we have our rush service. Rush service appointments are made within 24 hours. Technicians can be at your location within hours.
The Gadget Guys provide laptop repair and computer repair service in Waldorf at the fastest response times. We are fast. However, we do not sacrifice quality of repairs to meet time goals. The Gadget Guys are committed to providing fast, professional laptop and computer repairs that you can depend on.
Available Computer Repair Services in Waldorf, MD
Server Repair
Server Maintenance
Virus Removal & Malware Removal
And more….
Repair Service Available in the Following Additional Areas: